Who will portray the next half-witted, scruffy looking, need herder? We are one step closer to finding out!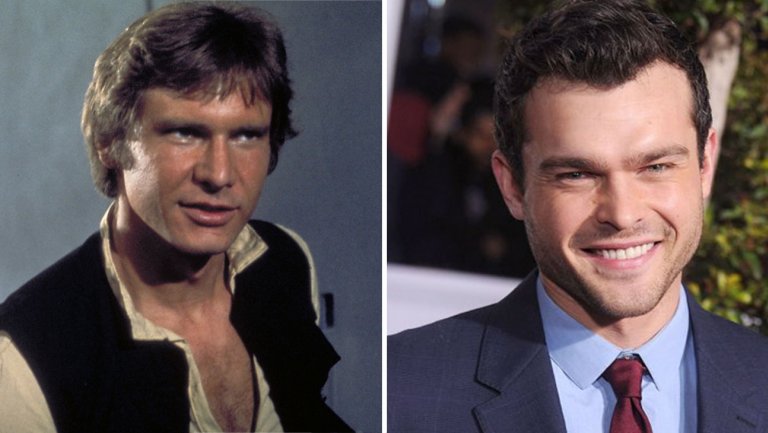 THR is reporting that over 2,500 young male actors have auditioned for the role already. The film, which is being directed by 21 and 22 Jump Street directors Phil Lord and Chris Miller and written by Lawerence and Jon Kasdan, has been code named "Red Cup" to keep the production under wraps.
Some of the actors who have auditioned already are-
Dave Franco, 30
Aaron Taylor-Johnson, 25
Fury's Logan Lerman, 23
Miles Teller, 28
Hemlock Grovestar Landon Liboiron, 23
Ed Westwick, 28
Jurassic World's Nick Robinson, 20
Tom Felton, 28
Joshua Sasse, 27
Kickin' It's Leo Howard, 18
The Purge's Tony Oller, 24
Mr. Robot star Rami Malek, 34
Chandler Riggs, the 16-year-old star of The Walking Dead
Hunter Parrish, 28
The Fault in Our Stars' Ansel Elgort, 21
Transformers: Age of Extinction's Jack Reynor, 23
plus TV faces like Teen Wolf's Colton Haynes, 27
Bates Motel's Max Thieriot, 27
I mentioned a while back that Max Thieriot would be a good choice for young Han and it looks like he auditioned so maybe that will come to fruition. If you listen to our podcast, This Is Madness, you know that I am a Anthony Ingruber fanboy and would love if he got the role.
Who would you like to see play our favorite smuggler? Tell me on Twitter @OutlawNoah
Stay Tuned!
It's Star Wars Time!